Air Compressor Repair & Rentals in
St. Marys PA
You love the small-town feel of St. Marys, PA, but living far away from an urban center does have some drawbacks. If you live-or own a business-in St. Marys, PA, you know one of those drawbacks is the ability to find a quality air compressor distributor for your company.
Luckily, Dearing Compressor & Pump Co is available 24 hours a day, 7 days a week to service your business's air compressor needs. Whether you require compressed air for your nail gun or sandblasting, we provide the air compressor services you need to get the job done right.
Compressed Air Distributor for Your Business
Our products and services include: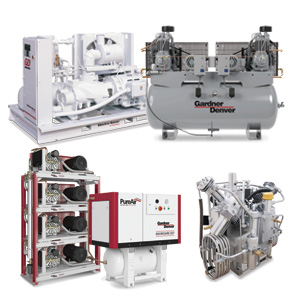 When you work with us, our trained technicians will show you how to operate and maintain our products so you can use them for years to come. If you need repairs, we'll fix it right the first time.
Choose Us Today
When you need professional air compressor services in St. Marys, call us at 1-800-850-3440  or contact us online. Day or night, we'll answer your call and give you the service you need.

Fueled by customer confidence since 1945.