Rent an Air Compressor in
Lawrence PA
At Dearing Compressor & Pump Co, we understand how valuable time is to the contractors and manufacturers of Lawrence, PA. When unexpected equipment problems arise, the last thing you want is downtime waiting for parts and services.
Air compressor problems need not slow down your project. Since 1936, Dearing Compressor & Pump Co has been hard at work supplying Lawrence, PA with air compressors, including rentals, sales, training, and services.
Our trained engineers and technicians go the extra mile. Not only do they fix things right the first time, they also educate clients on maintenance and operating costs of compressors, so you're sure to make the right decision, every time.
In addition to air compressor rentals in Lawrence, PA, we also provide: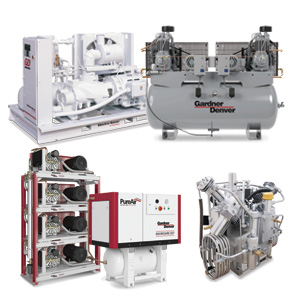 We know how precious time on the job is. We strive to minimize your downtime by providing 24/7 call availability, as well as next-day delivery of parts. We put our expertise to work, so your projects run on schedule and produce at expected rates.
Consistent Service
Call 1-800-850-3440  today to see how our equipment and services can make your business projects easier.

Fueled by customer confidence since 1945.