Bradford PA
Every company relies on quality equipment to keep it running—even if that company uses only computers and mobile devices. However, your business depends on more sophisticated and heavy-duty equipment, like air compressors or filters. Without this equipment, your processes wouldn't continue as smoothly or as safely, so you have to ensure you purchase quality models.
Come to Dearing Compressor & Pump Co, your air compressor distributor near Bradford, PA. We provide services, sales, and rentals for air compressors, dryers, and filters. We also stock an array of parts for all of these machines.
Browse Our Wide Selection
Whether you need an air dryer or air compressor parts in Bradford, PA, come to us. Our inventory includes: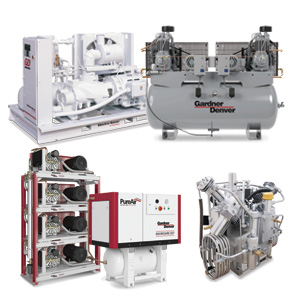 We offer our equipment for purchase or for rent depending on your needs. No matter what brand you require or prefer, you can rest assured that we carry it.
Contact Us
To learn more about our products or services, give us a call at 1-800-850-3440.
You can also stop by our office in Pittsburgh if you find yourself in the area.
We set the standard for customer support with 80 years in business.


Fueled by customer confidence since 1945.